Facilitator
Simon Lee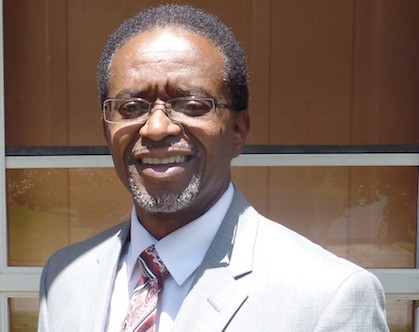 Simon Lee, Jr is a member of the Church of Christ congregation that meets at 1889 Genessee Avenue in Columbus, Ohio.
Simon was born in Dayton, Ohio and is the youngest of 9 children. His wife, Kathy is the second youngest of 7 children. Simon and Kathy have 2 children and 1 grandchild.
He obeyed the gospel at an early age attending the Church of Christ on Gard Avenue in Dayton, Ohio where both Simon and wife Kathy's parents and families attended. They married on February 1, 1986 and recently celebrated 31yrs of marriage.
Simon has served the church in various ways over the years including the church pantry, adult Bible class teacher, Church van driver (since 2002), and was ordained as a Deacon on Sept 18, 2016, working with the Evangelism Team ministry.
The Evangelism Ministry seeks to inform interested people and guide them in becoming members of the church.
The Evangelism Ministry learns of interested people by working with visitors to the church, people who attend church sponsored events, and people who express interest in the church as the result of Outreach Ministry activities. Interested people are offered personalized lessons to teach them about the Word of God, and their Eternal Salvation, and encourages them to consider Baptism for the Remission of Sin, and ultimate membership in the church.
---
Go therefore and make disciples of all the nations, baptizing them in the name of the Father and of the Son and of the Holy Spirit.