Facilitators
Terrye Wallace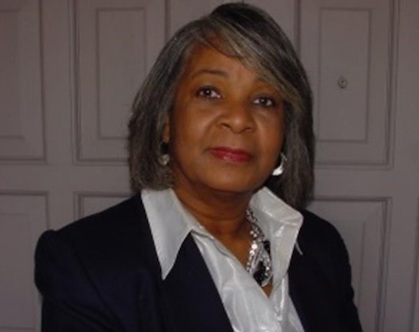 Terrye K. Wallace is a member of the church of Christ congregation that meets at 1889 Genessee Avenue in Columbus, Ohio.
Terrye was born in Steubenville, Ohio, and moved to Columbus, Ohio in 1970 to attend The Oho State University. She graduated in 1974 with a BA in Communications. She has been employed most of her career at "the phone company" (Ohio Bell, Ameritech, SBC Communications, and currently, AT&T). She currently holds the positions of Professional-Client Services Project Manager.
Terrye is married to Robert Wallace and the couple has 7 total children in a blended family (she, 2 sons, he, 1 son, 4 daughters), 14 grands, and 7 great-grands.
Terrye is active in the Education Ministry and holds the position of Co-Director and she teaches in the Pre-teens and Ladies classes. She is also active in the Ladies Ministry, participating in several activities, being especially fond of baptismal support, and Evangelism support.
Bardley Burke
Bradley Burke is a member of the Church of Christ congregation that meets at 1889 Genessee Avenue in Columbus, Ohio.
He was baptized at age 12 and has been a member of the congregation at Genessee since 1992. He has served as a teacher, and was appointed Co-Director of the Education Ministry in 2009.
Professionally, Bradley is an independently licensed Social Worker and has worked in the Social Services field for 29 years. He brings this knowledge to the Education Ministry in an effort to incorporate the teachings of Christ to people's lives and show how they can overcome obstacles with the help of the Word.
Bradley is married to Belinda and the couple has two children, Malachi and Brenna. Belinda works in the Education Ministry and has taught classes for this congregation for over 18 years. Both children are members of the Church and attend various activities sponsored by the Church.
The Education Ministry is responsible for Sunday Morning and Wednesday Evening Bible Class activities. They use the bible as a foundation to help people develop Spiritually and personally. The goal is to enhance Christian lives with the Word of God. This is accomplished by using study material that highlights the word of God but does not add to or subtract from it. Classes range from 3 years of age to senior citizens. This Ministry has been blessed to have educators trained to teach from Kindergarten to College level courses.
In addition, the Education Ministry provides training for teachers to improve the knowledge and skills. Workshops are sponsored for teachers to enhance their skills and learn new teaching methods. Additional workshops are targeted to the general public on topics ranging from Creation to an in-depth study of Revelation.
Be diligent to present yourself approved to God, a worker who does not need to be ashamed, rightly dividing the word of truth.
---